James Payor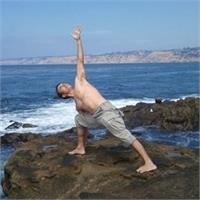 After practicing for over 20 years, James committed to a 200 hour teacher training program in 2013. He chose alignment based Hatha, as he saw this as a way to help both himself and others practically both on and off the mat. Subsequently, he received his advanced 300 hour teacher training with Abhaya Yoga in DUMBO Brooklyn NY. His mixed and long training history has given James the unique perspective of combining different lineages and styles of yoga into his own practice and teachings. James also frequently relies on his real world experiences as a single father and a business leader to draw from. James does his best to give simple and practical messages from the old world teachings that can be applied every day both on the mat and off, no matter the level of the practitioner. Most of all, he looks to help people feel better and live as fully as they can.
James Payor instructs the following:
A complete Yoga class emphasizing mental and physical attention to different areas of the body each week with a wide variety of poses. Students are guided through the poses at their level by offering many pose options with a mindfulness on alignment and breath. Each class finishes with a sequence of restorative poses to allow for deeper opening and relaxing of the body and mind. Students of all levels welcome.