Christine Dates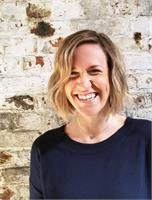 Christine loves teaching yoga to all, but always feels a special connection to those who initially thought yoga wasn't "for them." Her classes are alignment based yet flow fluidly, a balance of strength and ease. Christine's personality is heavily represented in her teaching style - sincere, straight-forward, and light-hearted, with a healthy dose of humor sprinkled in. Christine completed her initial 200 hour Teacher Training in January 2015 at YogaWorks in Los Angeles. Since then, she has trained in Restorative Yoga, Yin Yoga, yoga with a trauma-sensitive approach, and is currently advancing her certification to the 500-hour level. Christine believes that yoga is for every body, and that the flow we find on our mats guides us to greater presence, awareness and connection within our lives off the mat. www.christinedates.com
Christine Dates instructs the following:
Intermediate Yoga is designed for established yoga students who are interested in deepening their physical asana practice beyond what is generally offered in our Mixed Level class. Students will spend time working towards more challenging postures, such as arm balances, inversions, and deep hip openers. Class themes will be built upon monthly, giving students time and space to grow and evolve.





Our signature alignment-based class geared towards beginners and anyone seeking a slower, foundational approach to yoga asana. Students learn proper alignment in key yoga poses to increase flexibility, strength and balance. Students also learn how to coordinate breath and movement through basic flow sequences. Class ends with a brief, centering meditation practice.




This series is designed to establish a strong foundation for a healthy, safe, and fulfilling yoga practice. You will be introduced to and led through a variety of breathing techniques, yoga asanas (poses), and guided meditations. Whether you have never stepped on a mat, have taken a few classes, or even practice regularly, this series will teach you important fundamentals to help build and sustain a life-long yoga practice. Our next 5 week series will be led by Christine Dates and runs Thursdays, January 10 - February 7, 2019 from 7:30-8:30pm. Make up policy: Students are encouraged to attend the series in it's entirety. ONE missed session can be made up in any of our Basic Yoga or Gentle Yoga classes.