Christine Newby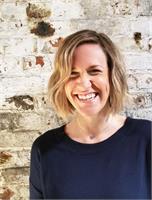 Christine Newby, RYT 200, embarked on her teaching journey in January 2015 with YogaWorks in Los Angeles. She began teaching back home in New Jersey shortly thereafter, and quickly noticed how strongly she resonated with individuals who felt yoga was not "for them." Those with injuries and limited mobility were among her first students, and her education continued as she learned to teach bodies very different from her own. Christine feels elated when she sees a student breakthrough to an asana they never expected to achieve. Her classes are alignment based yet flow fluidly, always linking movement with the breath. Christine has furthered her 200 hour YogaWorks instruction with trainings in Restorative Yoga and Yin Yoga with Ellen Mosko. She believes in being an eternal student and is grateful for the guidance and knowledge each and every one of her amazing teachers share.
Christine Newby instructs the following:
This series is specially designed to establish a strong foundation for a healthy, safe, and fulfilling yoga practice. You will be introduced to and led through a variety of breathing techniques, yoga asanas (poses), and guided meditations. Whether you have never stepped on a mat, have taken a few classes, or even practice regularly, this series will teach you important fundamentals to help build and sustain a life-long yoga practice.

Our next 6 week series will be led by Christine Newby and runs Tuesdays September 12 - October 17, 7:45-8:45pm.




Find an easeful settling of the over-active physical body, the over-worked mind, and the over-stressed nervous system with Yin Yoga. Yin focuses on longer held floor postures to enhance range of motion to the joints, soften muscular tension, and release layers of connective tissue. Energetic flow through the body improves, the internal organs and immune system are supported, and emotional well-being is embraced.





Gentle Vinyasa Flow Breath and posture are linked together in this accessible, calming class. A safe space is provided with alignment cues. Class begins with warm ups, follows up with flows, and ends with an active meditation, and relaxation. Open to all levels.